Cannabis cooking oil is an alternative coat of cannabis butter, used for making cakes, dishes and a wide variety of ethnic dishes, as well as vegan dishes that do not allow the use of milky cannabis. Preparation of the oil is possible with any quality pot, but is best done in a slow cooking pot. This is how cannabis oil is prepared for cooking in 7 simple steps:
Preparation time: 12 hours
Difficulty: Very easy
Cannabis required: 35 g (1 liter oil)
Cannabis cooking oil is one of the most basic products in the world of green cooking, which is a substitute for the famous cannabis butter. This oil can be used to make a very wide variety of dishes that contain regular oil, including cakes, pies, dishes and various ethnic dishes.
Cannabis cooking oil is the greasy element that is prepared for the longest time, but is also the cheapest and most practical in the world of green cooking. An important advantage of cannabis oil over butter is that it is a non-problematic fur base for consumption for vegans, lactose-sensitive people.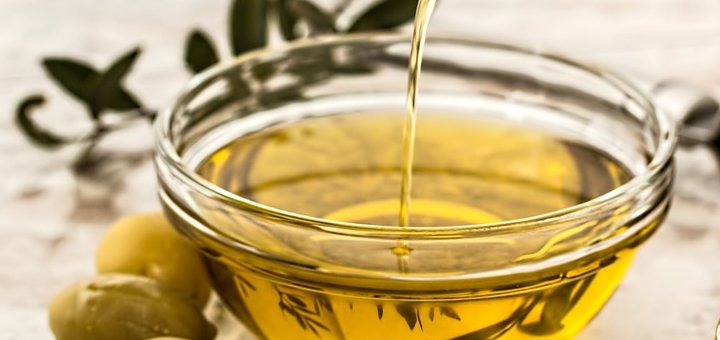 In principle, cooking oil can be used instead of butter in other recipes, but it is usually recommended to keep the line of the original recipe and use oil only when required in its liquid form. If consuming dairy products is a problem for you, a more effective substitute for butter will be vegan cannabis butter.
Important Highlights: Cannabis oil should not be confused with cooking and medical cannabis oil. Consumers interested in oil for medical care are invited to read more about the subject in the Cannabis Magazine.
If this is your first time cooking with Cannabis, we recommend that you review the Green Cooking Basics post to avoid errors that may interfere with the preparation process and damage the quality of the final product.
Here is a simple and easy recipe for cooking Cannabis oil with a slow cooking pot (you can also use a regular pot, but the result is usually less qualitative):
Ingredients:
– 1 liter bottle of cooking oil – the kind you prefer (canola, sunflower, etc.)
– 35 grams of Cannabis flowers (preferably whole flowers over a blooming inflorescence)
Equipment required in the kitchen:
– Slow cooking pot (you can also use a regular pot, but it is recommended to invest and purchase a quality pot)
– Rigid plastic box
– Gas stove or electric stove
– A metal sieve or filter cloth
Preparation process:
1. Grind the cannabis flowers with a grinder, sharp scissors or any type of food processor until you reach a rough powder. Note that it is best to avoid using electrical tools and perform the cutting work slowly and gently.
2. Pour the entire bottle of oil into the slow cooking pot and let it warm over medium heat for 10 minutes.
3. Add the broccoli to the oil and stir well. Note that the whole blossom is well covered with oil and also to lower the heating power to the lowest level before continuing cooking.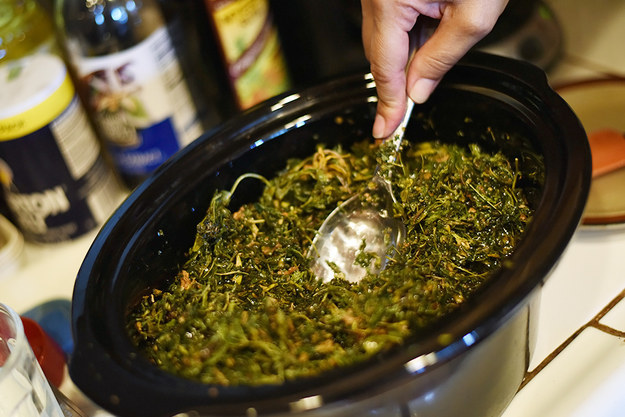 4. Cook the oil and flowers for 4 whole hours on low heat. There is no need to mix the contents of the pot as they do when preparing cannabis butter.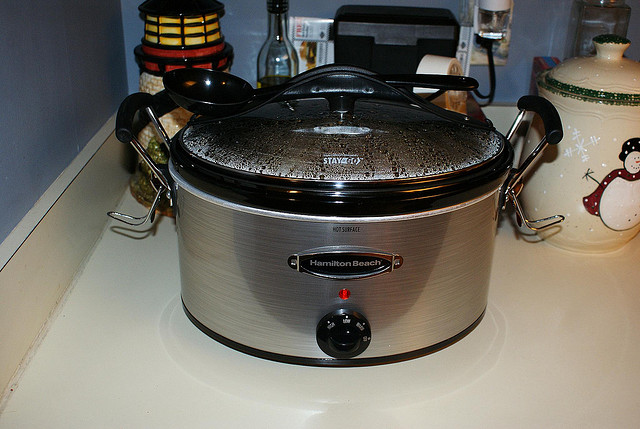 5. After cooking, turn off the pot and allow the oil to cool for 6-7 hours. It is very important to get full cooling before you can put the oil in the refrigerator, so as not to damage the quality of the active ingredients.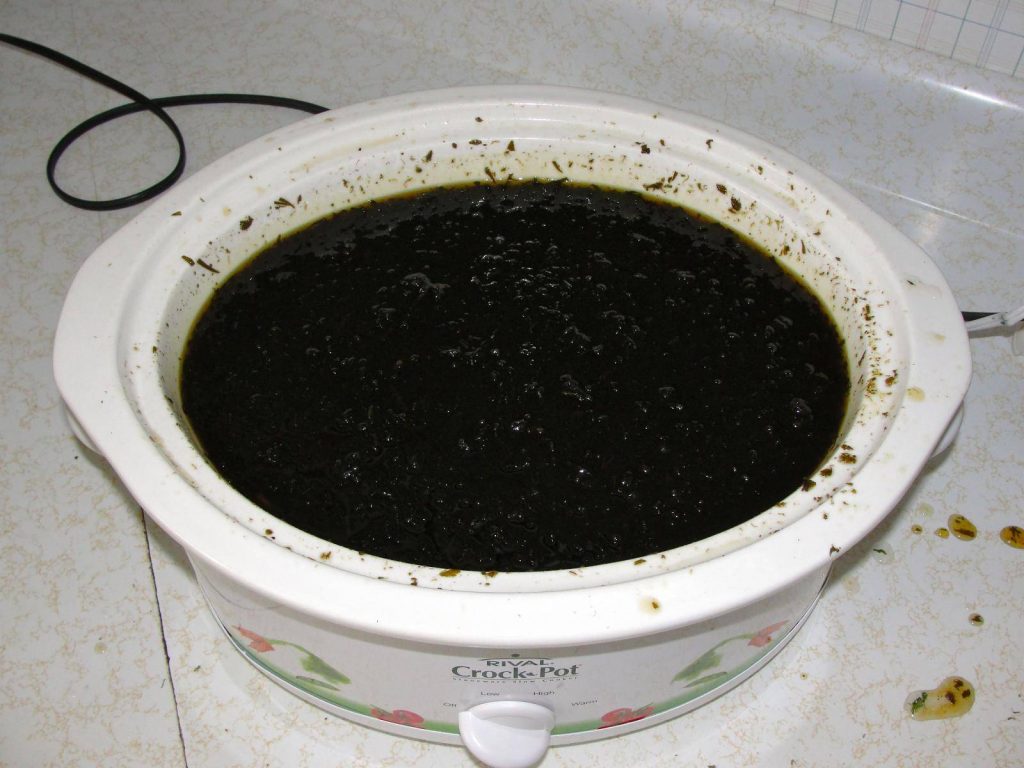 6. Stretch the filter cloth over the box and pour into it all the contents of the pot. Then, wring out the remaining liquid into the bowl with your hands, and be careful not to leave any greens that will enter the oil, as they can destroy it completely in a short period of time.
7. Seal the box well and place the oil in the refrigerator. It is forbidden to keep this oil in a normal cabinet and should be returned to the refrigerator after each use.
Tip: This oil is not intended for high heat frying, and is suitable only for cooking dishes that do not require heating above 150 ° C. At this average temperature, the active ingredients begin to evaporate in cannabis, which damages the quality of the active ingredient.
bon appétit, Munchiz !